Fast and Simple Audio Recording and Manipulation
Voicer is your go-to app for quick yet stable recording and modification, allowing you to review your sound quickly as well as sharing it with others.  It also scales up for power users who want to record a long session on the road and export to high quality audio.  Get it free now from the app store.
Unlimited Recording
Quality audio data is large, and not all apps can handle more than a few minutes.  Voicer is built with a stable architecture that allows you to work with sounds of any size, without taking up too much RAM or slowing down.  Voicer calculates the optimum amount balance of RAM and disk usage to provide a seamless experience for you.  Since it uses the disk, it also tells you how many minutes of space you have available on your device as it changes in real time.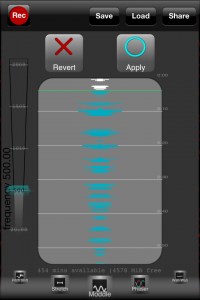 Louder? How Much?
Voicer has 26 real-time effects which you can further customize via sliders to enable you to mix up your sound exactly the way you want, whether it is a standard audio effect such as amplify, lowpass, or reverb, or something different such as moodle or stretch.  There is no wait while processing – the processed sound parts can be played and seeked while the rest is processed in the background.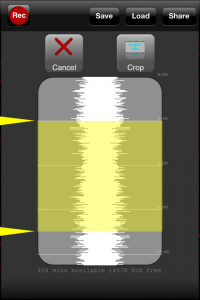 User Interface
Voicer's interface is intuitive and minimal.  Just tap the effect you want and it is applied.  Move a slider and the effect is applied instantly.  Crop a sound to only contain the duration you want. You can literally scrub the sound's waveform with your finger to seek to the position you want.  Tap the audio to start and stop it.  Find an effect with a quick swipe.  Playback is visualized so that you can see rhythm, tone, and noise.  Voicer has an interface that makes you want to touch it.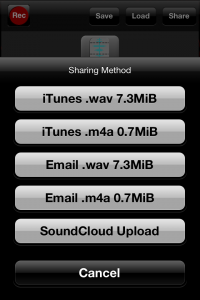 Give and Get Sounds
Sharing is implemented via email and SoundCloud to allow you to send your sounds to others, as well as iTunes App file sharing so you can transfer a 1 hour WAV or AAC recording from your iPhone to your desktop.  SoundCloud sharing also provides Facebook and Twitter integration.  Besides recording a sound, you can also import audio from the music library on your device to modify the sounds.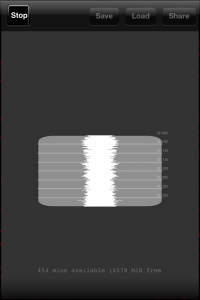 Fast Load and Save
Besides importing from library and sharing via Email and SoundCloud, Voicer supports an ultra-fast native save format that lets you save and load a song length sound instantly and a 30 minute sound in just a few seconds.
Record where you want
Voicer can record in the background, while the screen is locked, using minimal power. Or, voicer can also record in the background while other non-audio applications are in the foreground.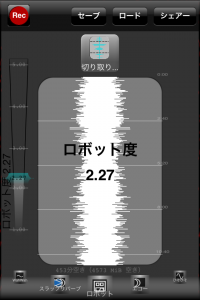 Japanese Localization
Voicer is also available in Japanese if the iOS device's system language is set to Japanese. 日本語版もご提供致します。



Support
If you have any comments, feedback, or issues, please let us know using this contact form below, as well as using the app store rating tool.  Or, just email support@roughsoft.com if you prefer.